All those who take the highway to go to the sea see that wonderful aqueduct that accompanies travelers by car for a few seconds. Few people know that it was built by the great architect from Segromigno – Lucca, Lorenzo Nottolini. That aqueduct in 1833 will bring clean water to the walled city in all the fountains scattered around Lucca.
Nottolini, after having taken part in the works of the Royal Villa of Marlia and then being the "architect" of the court, began in 1840 on commission of the Duke of Lucca Carlo Lodovico di Borbone, the suspension bridge over the Lima stream that connects Fornoli (Bagni di Lucca) with Chifenti (Borgo a Mozzano).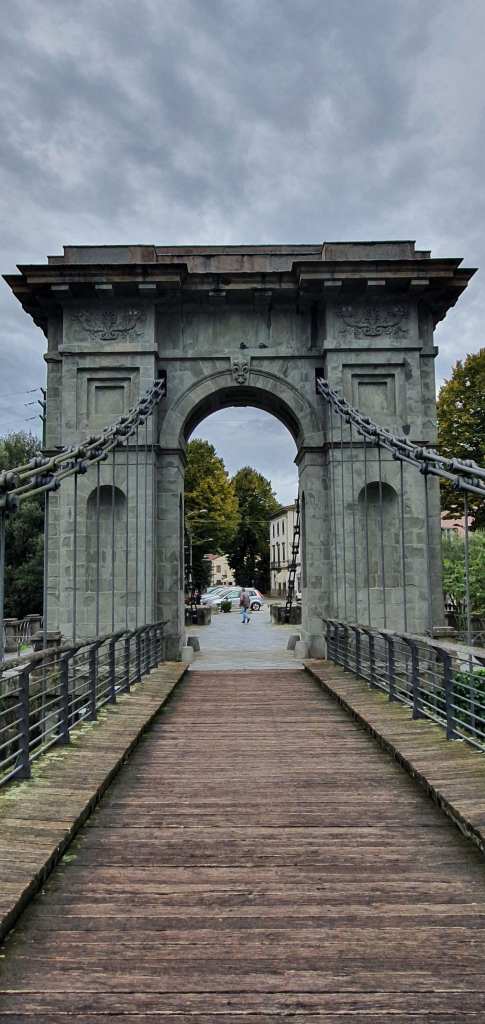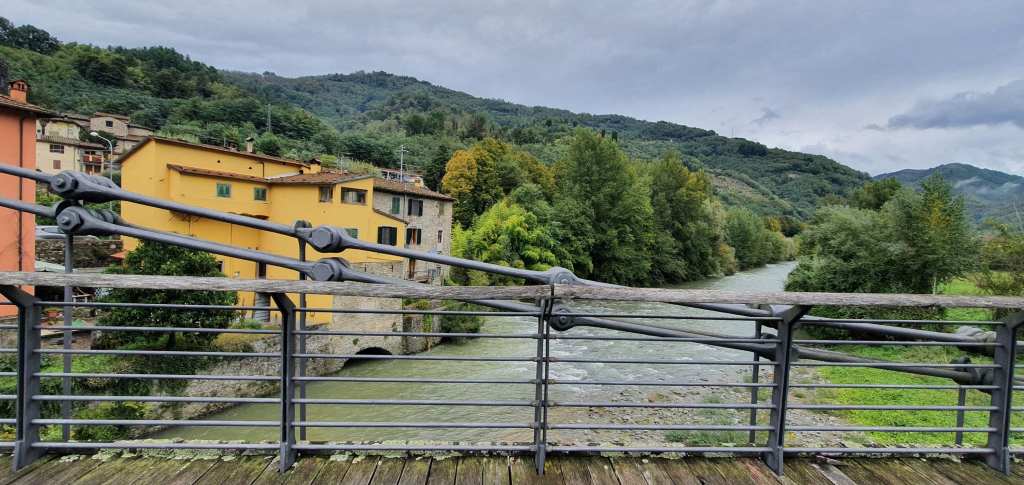 The bridge presented, for the time, innovative technological solutions, especially for the use of iron in the construction. Nottolini took inspiration during a trip made in England, from Tower Bridge but not only, he saw other suspension bridges already built such as the "San Leopoldo" bridge, now called "Ponte alla Vittoria" in Florence.
The work was interrupted for the passage of the Duchy of Lucca to the Grand Duchy of Tuscany in 1847. Only after the unification of Italy the works were resumed and completed and the bridge was inaugurated in 1860.
During the Second World War the support structures were blown up, damaging it deeply. It was then rebuilt according to the original design thanks to the involvement of the engineer Luigi Pfanner and inaugurated in 1953.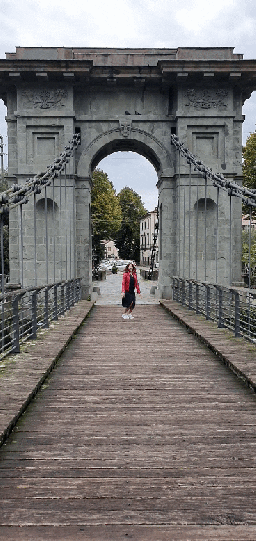 Now that you know there are no more excuses, choose a free day and drop by, please, always combine a nice lunch or dinner (that the province of Lucca is full of delights) and always remember "Don't set out, if the mouth does not taste of wine ".