You can't say you know San Gimignano if you don't know who Santa Fina is.
Serafina or Iosefina Ciardi, for friends Fina, is a very young blessed who lived in the mid-1200s.
From an early age she cultivated a great devotion to the Madonna, in fact it is said that she left the house only to go to mass.
Little is known about her, until 1248 when she was struck by a serious illness that brought her total immobilization of her body.
Her short life was marked by a long series of physical and moral sufferings accepted for love of Christ, in fact by choice she remained in the cellar of her house immobilized on an oak table.
After the death of her father and shortly after her mother, she was cared for until her death by the nurses Beldia and Bonaventura.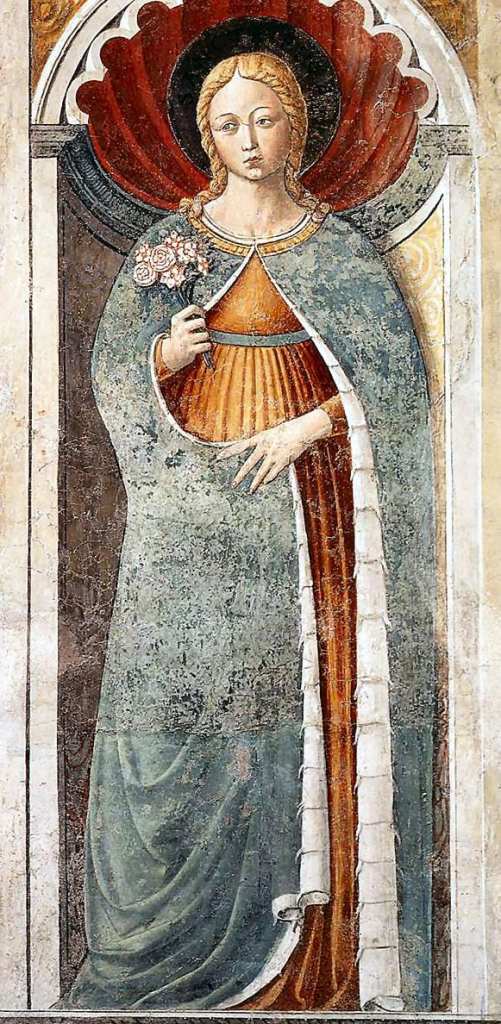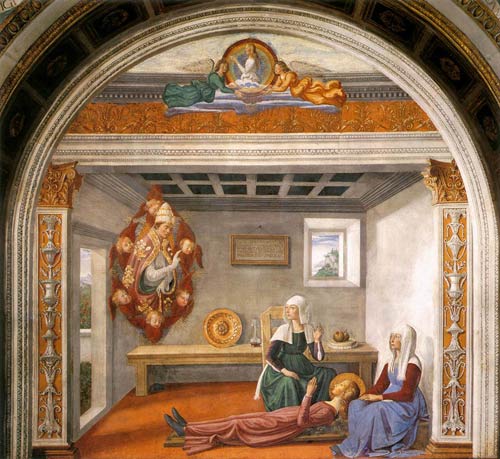 One of her many miracles was the apparition of St. Gregory shortly before her death to predict that her earthly sufferings were about to end exactly in 8 days. And so it happened on March 12, 1253, when the girl received extreme unction and she died at the age of fifteen.
It is said that on the day of her death, particular flowers, which today are called "violets of Santa Fina", bloomed on the towers and walls and that when his body was detached from the table it smelled of flowers.
The house of Santa Fina is now transformed into a chapel and can be visited every 12 March, the feast of the Saint.