t's Sunday, you weren't able to sleep late because obviously you woke up at 8 am, you've already had breakfast… what are you going to do?
or
It's Sunday, you would like to be in touch with nature (but not too much) you are not a super sportive one (like to do 8 hours of walking) what are you going to do?
I have the solution for you! I tested it on my skin.
On Sunday I wanted to go with my partner to walk on Pratomagno (his idea) and we saw on internet the path to "La Croce di Pratomagno"
The Pratomagno is the mountain that divides the Casentino from the Upper Valdarno and from every point of its ridge it is possible to observe both valleys. Casentino and Valdarno divided, but at the same time united by the Pratomagno.
Not having enough time to do it, the sky heralded the end of the world (rain) but we discovered (or it was discovered, I like to think) the indications for the Abbey of Santa Trinità. You must know that as soon as I see the hint of a medieval church, my heart starts beating. So, seeing the signs we ventured.
Leave your car comfortably in this "parking lot" (google maps) and simply follow the path. It is suitable for everyone, from sportsmen to couch potatoes, I can tell you that the route is very pleasant. We also saw people with dogs!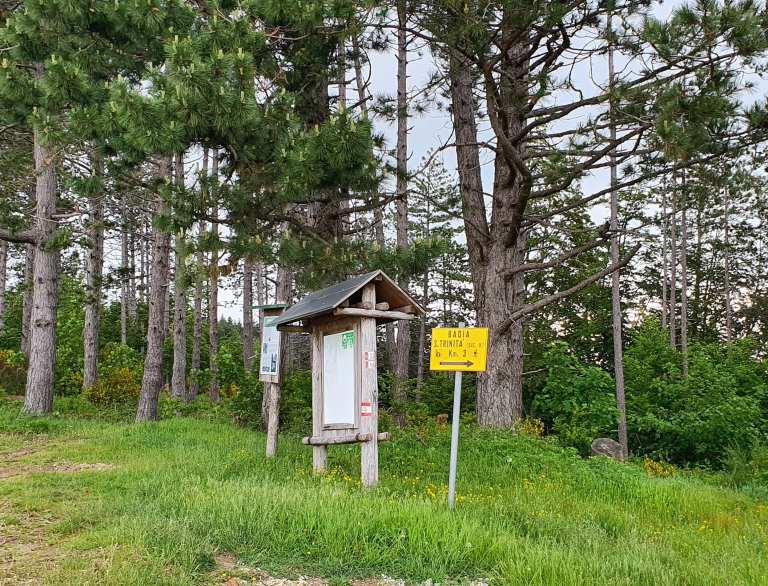 The abbey is now a ruin, but the apse can be admired and its original shape can be understood a little, obviously modified over time, I imagine to give it other uses, as often happens with such ancient buildings.
The year of its foundation dates back to 960. Santa Trinità in Alpe was not only a religious place, it was also a center of culture and hospice for travelers. From its location it may seem a pleasant and remote place, at the time the area was cut by many connecting roads.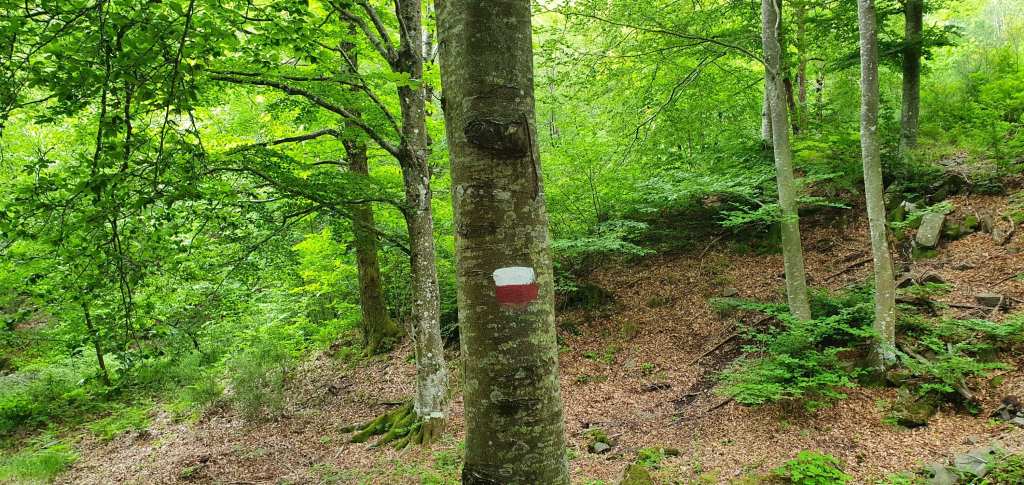 From here you can go further, there are all the CAI signs (those red and white stripes) that are used to follow the routes, or you can go back as we did.
P.S. NB … but please, take your time to return, don't be like us who walked the way back in half the set time only to arrive in time for lunch, which by the way was wonderful in a cozy place where we tasted the real Tuscan cuisine (not to say, it's true).
 Do you want to know where it is and the name? Contact me.