On April 8, 1820, the beautiful and enigmatic Venus de Milo was found on the island of Milo in Greece. Now in the Louvre Museum in Paris.
It's the most famous statue in the world and one of the most revered goddesses of classical antiquity. You can also call her Afrodite.
Lei rappresenta la fertilità, l'amore, l'ideale della bellezza. Scommetto la mia licenza di guida turistica che conosci questa statua. Sai perché sono così sicura? Continua a leggere.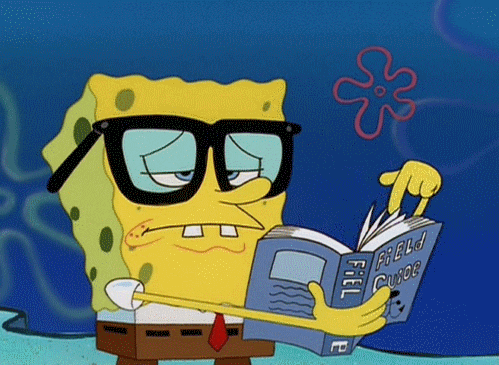 Venus of Milo vs Medici Venus
 Tutto ebbe inizio quando nel 1815 la Francia restituì all'Italia la Venere Medicea (ora alla Galleria degli Uffizi di Firenze). Rubata da Napoleone Bonaparte durante il suo regno, era un enorme vuoto da riempire.
La scoperta della Venere di Milo è stata una manna dal cielo e quindi pazzamente sponsorizzata dal governo francese.
Da allora, la Venere ha ispirato non solo artisti, scultori, musicisti e registi, ma anche pubblicità e serie TV.
Nel film di Bertolucci "I Sognatori", un effetto ottico ricorda la Venere ellenica: i guanti neri della protagonista la fanno sembrare senza braccia.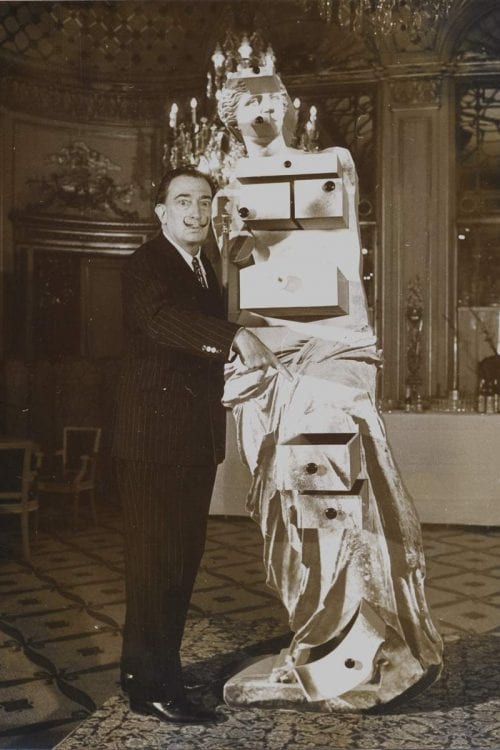 La statua ha influenzato un'opera d'arte contemporanea, la Venere di Milo con cassetti di Salvador Dalí
Nel 1910 la dea apparve in una pubblicità per i fiocchi di cereali Kellogg's , accompagnati dalla scritta "Se Venere avesse le braccia".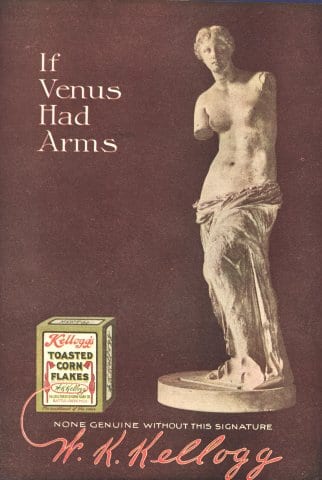 Cosa è successo con le braccia di Venere?
Sembra che con il corpo abbiano trovato dei frammenti di una mano che reggeva una mela e da qui l'ipotesi che lo scultore Alessandro d'Antiochia, volesse rappresentare la dea mentre consegnava la mela d'oro a Paride...
...oppure è la rappresentazione della dea del mare Anfitrite, venerata nell'isola di Milo ma questo non lo sapremo mai... per ora.
Grazie a tutti questi tributi oggi conosciamo pezzi di storia dell'arte.
Grazie alla Francia conosciamo la Venere e grazie a Bugs Bunny conosciamo Il Barbiere di Siviglia o La Cavalcata delle Valchirie che ha ispirato generazioni di cantanti e amanti dell'opera.