Andiamo a visitare insieme questa meravigliosa regione ricca di arte, storia, cultura, buon cibo, vini di qualità e paesaggi straordinari.
City tour, cooking class, wine tasting far from the city or visit a museum?
Take a look around and contact me to create the trip you dream of.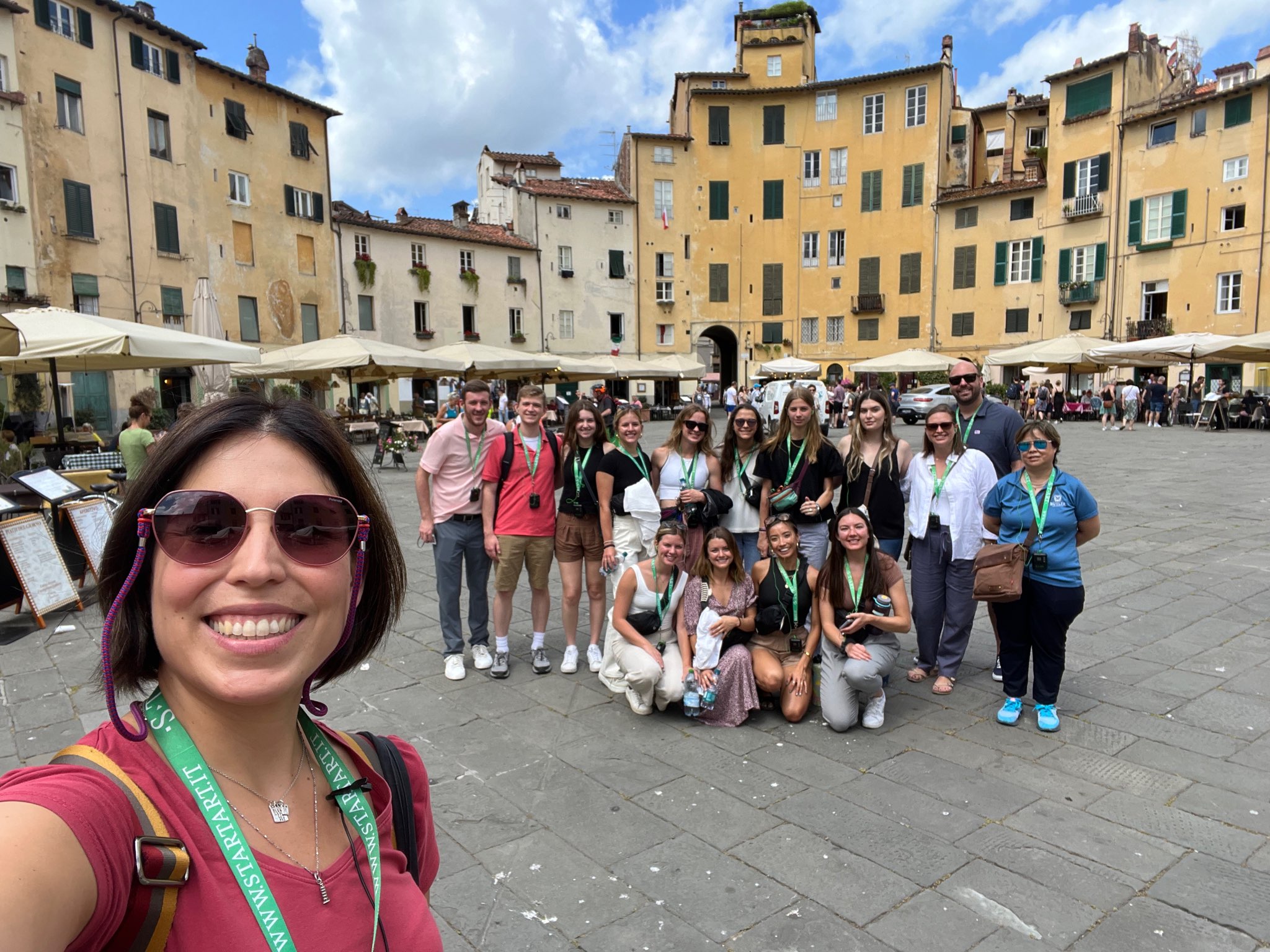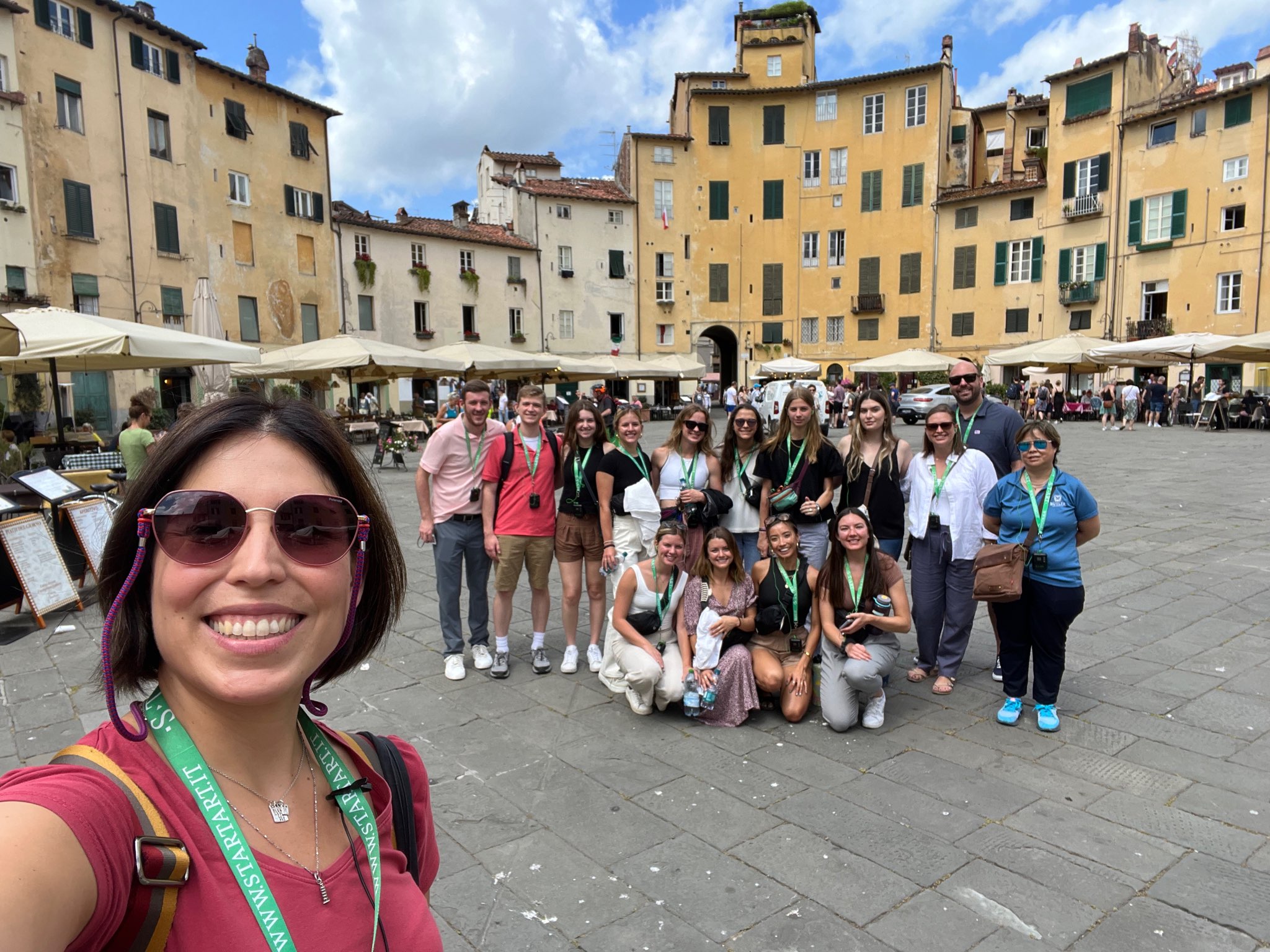 Riproduci il video e scopre cosa possiamo fare insieme!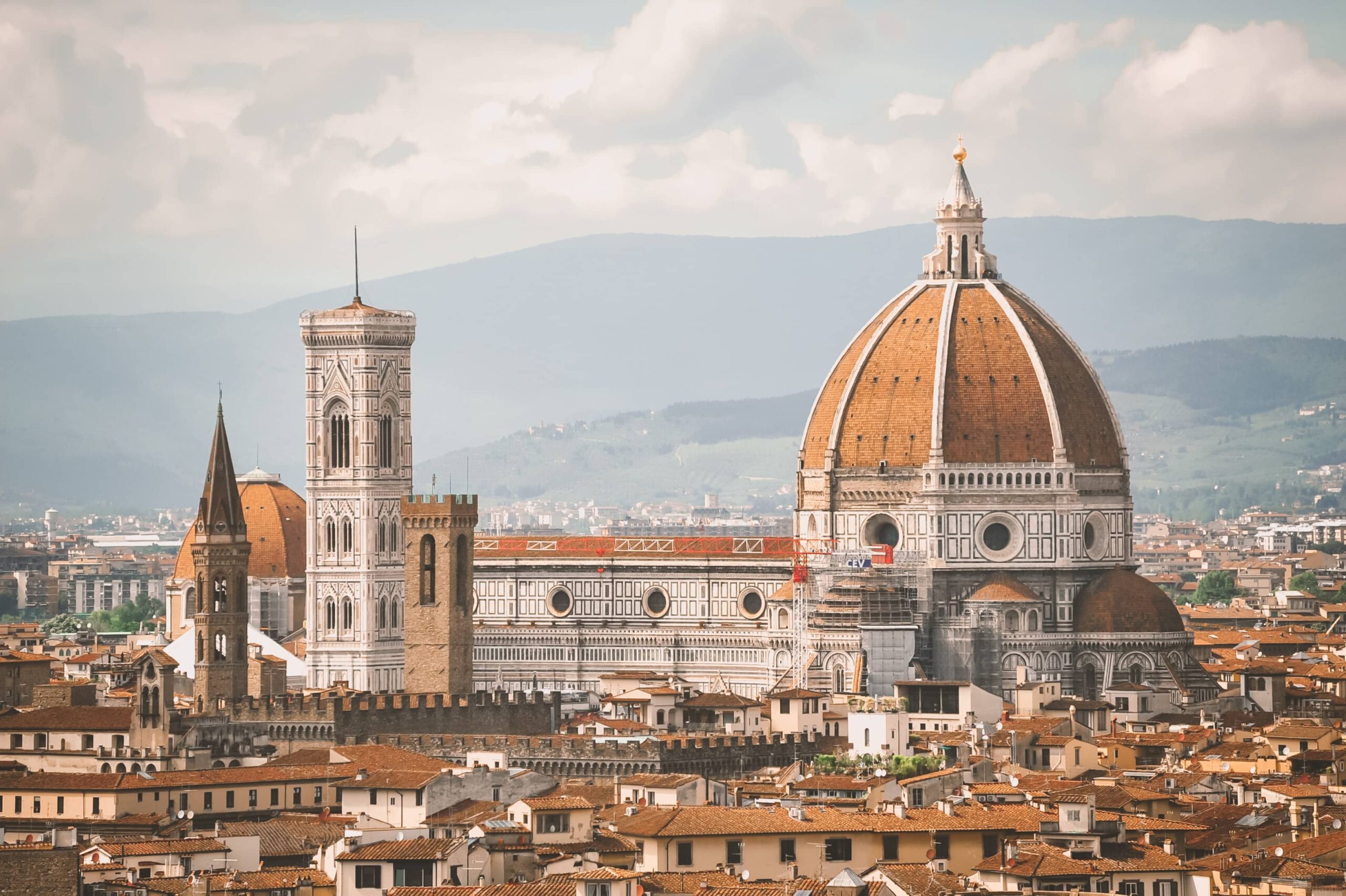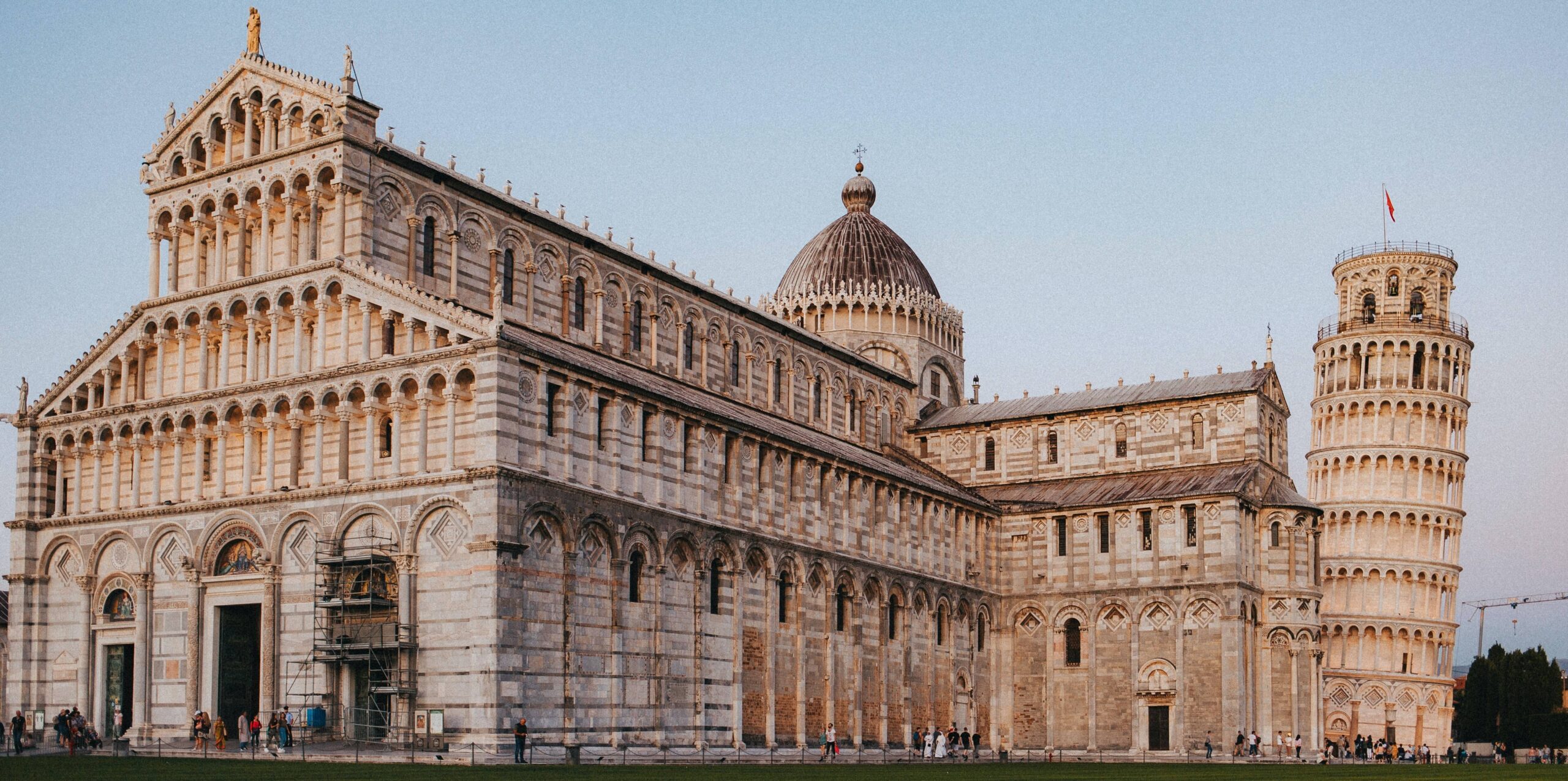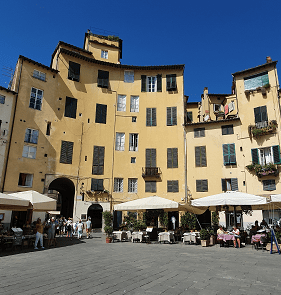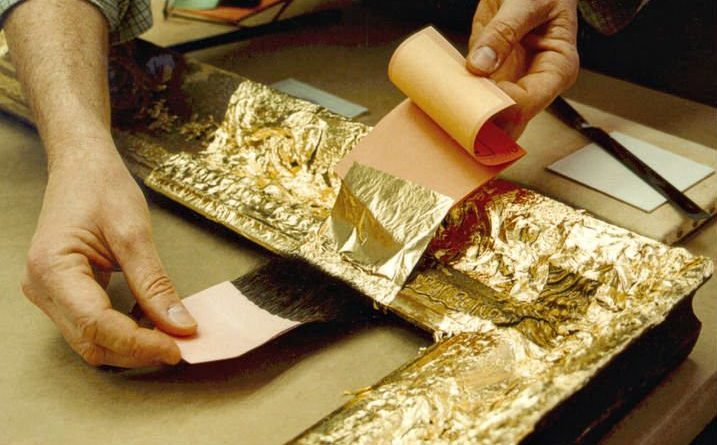 Art restorer for a day! Become a Renaissance artisan gilder for a few hours!  A Gilder is a craft profession that possesses knowledge of ornamental design, various styles and is aware of the characteristics of the various types of gold and silver leaf suitable for gilding wood. Enter in the…
Lucy ha reso la nostra visita di Lucca indimenticabile, le sue spiegazioni, i suoi racconti e i suoi consigli ci hanno accompagnato lungo tutto il tour! Molto preparata e molto disponibile, è persino passata a prenderci in hotel!!! La consigliamo vivamente 🌷
Lorenzo Vettore
2021-11-02
Gran bella idea seguire Lucy e il suo tour in Lucca, info interessanti e originali. Consigliato. Multilingue.
Excelente guía, con muchísima paciencia ya que íbamos con una bebe y teníamos que ir descansando, las explicaciones muy amenas y dinámicas, la recomiendo 100x100. Gracias Lucy
Karen Robertson
2021-08-01
Our day with Lucy was one of our favorite days we had in Italy! Lucy took my husband, me and our girls ages 14, 17, and 20 all around Florence one day in July 2021. We spent most of the day with her, while she explained the history and timelines of the important buildings and monuments of the city and visited the Accademia to see David. Lucy is professional and so knowledgeable about the history of Florence from ancient times, to current, and without her we would have missed so much information. She has a good sense of humor, and didn't mind it at all when we asked her questions. She had a couple of surprises in store for our family, that were something we would not have found or run into on our own, that included a delicious lunch at a chef school and local artisans at work in their shop. We all really enjoyed our day with Lucy so much, I would definitely recommend her and if we get the opportunity to go back to Florence one day, I would hire her agin for tours of some of the places we did not have time to see!
Virginia Freites Ruiz
2021-04-12
Una de las más maravillosas experiencias en Toscana es haber tenido a LUCY como Guía Turística, la recomiendo al 100%, Todos quedamos súper contentos de sus explicaciones y su disponibilidad. Espero poder tener la oportunidad de hacer otra visita guiada con ella !!! 🤩🤩 "THE BEST "
Lucy es una guía maravillosa. No solamente super preparada sino además super simpática. Adorna sus tour con anécdotas y detalles poco conocidos que hacen de su viaje una experiencia inolvidable! Lucy Is a Great Tour guide!! . Not only Is she extremely well prepared but the both funny and unique anecdotes she shares while she's immersing you in the Life of antique Italy makes a tour with her and unforgettable experience. !!!
Experiencia inolvidable, excelente guía! Pasamos un día genial recorriendo y conociendo junto a Lucy la ciudad de Lucca en Toscana. La recomiendo vivamente!!
silvia miliani
2021-04-11
Que mejor cocktail para conocer a la Toscana con Lucy: PASIÓN + CONOCIMIENTO Y DIVERSIÓN
claudia noelia ROMERO
2021-04-11
Tour con Lucy,........da non perdere neanche una puntata. Grande professionalita', e' veramente un piacere essere accompagnati da Lei per scoprire gli angoli della Toscana. Il tempo passa veloce, divertente, e non vorresti che finisse mai!!!!!!!!
Daniel Buralli
2021-04-09
Bellissima esperienza. Pur abitando a pochi passi non l'avevo mai vista così. Lucy è in grado di rendere il tour un vero e proprio viaggio, raccontando oltre alla storia , aneddoti e curiosità molto interessanti . Consigliatissimo per chi vuole vivere la città esplorando anche i luoghi più nascosti.